As I've said, I've done a number of things related to my disease like being an advocate for having a positive attitude and achieving balance in your life. This turned out to be a great platform to reach a lot of people with a positive message.
I've learned a lot about myself in the process.  Since I have a strong science background and cross paths with my neurologist professionally as well as personally, he sends a lot of "business" my way. Here's a sample of some of the things I've done.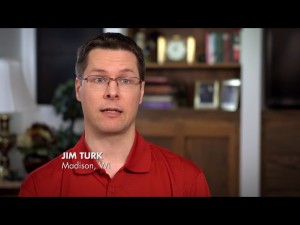 I hadn't yet gone public when I did the Wall Street Journal interview, so they just used my first name :).
In January of 2015, I (and my family) was the subject of a documentary about life with MS and current research.  I don't yet have the final version, but I'll post it when I do.  It is being produced by The Foundation for Biomedical Research.
Here's a clip:

In March of 2015, I was the subject and did an interview for a news story for "MS Awareness Week."  At the end of the video, which is around 2-and-a-half minutes, the reporter says that I think a cure is "unlikely."  That's actually not what I said but rather discussed with her the difficulty and what a "cure" means when it comes to MS (preventing it from starting, stopping the progression, and reversing the damage).
The video turned out pretty nice, though.  You can see it here:
I've also done some short news interviews for the "Walk MS" event
I did a radio interview as well
Here are some of my degrees and certifications, if you're interested.  They range in importance and should be used for entertainment purposes only.
First: My bachelor's and master's degrees
Followed by some leadership certifications, some long and some short
And perhaps the most important of them all, and yes, this is real: